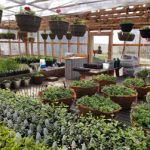 Bedding Plants – We have a variety of strong healthy plants! Our main focus is traditional bedding plants for landscapes and planters but we also bring in some unique varieties that are hard to find.
Custom Planters – We offer personalized service to each and every one of your planters! Whether it's that old wash tub from your grandmother or that sleek new contemporary style resin container, we will fill it with whatever you desire. We also keep it in the greenhouse and look after it until the end of May.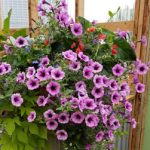 Hanging Baskets
– We have a selection of hanging baskets and patio planters for sale in the greenhouse. We also will do a custom hanging basket just for you with your favourite varieties.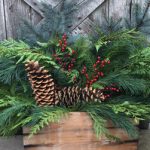 Winter Arrangements – check in with us in late fall for a selection of winter greens. We make custom arrangements and also have wreaths and swags for sale in the greenhouse.